Hi all!
Today I wanted to write about the different options MSc students have during Term 3 at Aston. As I am only familiar with the information for my programme, this post will be tailored towards students planning to do a Masters in either International Business (IB) or Strategy and International Business (SIB).
If you are reading this and are not planning to attend one of these programmes, please be aware your options are most likely different and you should contact someone at the university who is familiar with your particular course. I would suggest visiting your department or course page on the Aston University website to find the proper contact details.
Please also note that this will be a brief overview of the different options, and the specifics may change before you arrive to begin your course. I just wanted to give you a quick overview of what you could expect to encounter during your time here as I think it could be helpful!
Term 3
During Term 3, MSc students in the programmes above do not attend classes as they did in Terms 1 and 2. Rather, students are given the opportunity to complete one of three different paths aimed at allowing them to tailor their learning experience to their wants and needs. Below I will explain the paths and highlight my thoughts on each.
Option 1: Integrated Study Abroad
As it sounds, this option allows students to travel abroad to one of Aston's partner schools to attend courses and explore a new culture. Looking through the list, potential locations include China, France, Norway, and India, a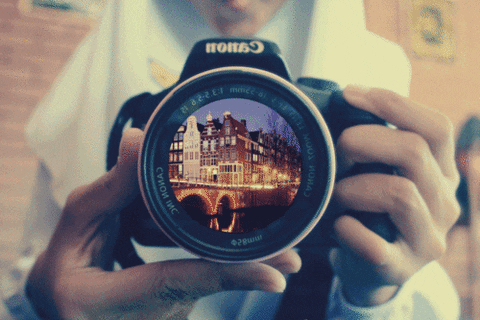 mong others. There is an application students must complete for their desired location so be sure to know what is expected and when the deadlines are for your preferred location! (Also, please note this information may change before you begin your course at Aston.)
My Thoughts:
This sounds like a great opportunity to travel and explore a new city! The programme offers students the chance to learn about a new culture, while still allowing them to stay on track to graduate. I have a few friends who are wanting to take this route, and they are working on their applications now.
Personally, I will not be choosing this option. As I am already "abroad" I would rather stay in-country and enjoy my time here. Additionally, I feel the other routes are more suited to my current interests and needs, so this is not my best option. However, if you are interested in taking this opportunity I would highly suggest it; I am a HUGE proponent of studying abroad and the impacts it can have on your development both personally and professionally!
Option 2: Integrated Work Experience
This option requires students to partake in a work-based experience. This can come in a number of different forms such as:
paid internships
job shadowing
voluntary projects
part-time work
working for your family business
Employer or sector sponsored competitions, Summer Schools, or skills workshops
Work-based dissertation or consultancy project
As you can see, there are a number of different opportunities, each with their own benefits. It is important to know, however, that you will be required to seek-out these different opportunities. With the large number of students in each cohort, Aston is unable to find placements for each student individually. Do not worry, though, as you will be able to utilise resources such as Graduate Advantage and the Careers and Placements Services department to aid in your search.
My Thoughts:
This is most likely the option I will be taking, assuming I can find a placement. One of the main reasons I came to the UK was to gain work experience abroad, and this offers me exactly that. If you are interested in gaining international work experience, or if any of the opportunities above sound interesting, then this may be the route for you as well. It really depends on what you are wanting to get out of your Term 3, and your time at Aston in general. Just remember, competition for the placements (especially the paid internships) will be fierce so you should have your CV prepped and ready before the end of Term 2.
Option 3: Skills Workshops
This options allows students to participate in workshops on campus to improve certain skills and competencies. The workshops cover such areas as leadership, problem solving, negotiating, and presentation abilities, among others. Students are able to choose three of the workshops – each of which lasts one day – and should select those areas which they feel they need to improve.
My Thoughts:
This will be my second option should I not find a placement. Some of these workshops sound interesting, and there are areas I have identified which I would like to improve. Additionally, the workshops are led and developed by professors and Phd students, so I can imagine the content will be great!
Again, this comes down to personal preference. I know a number of my classmates are planning to choose these workshops. I believe they are drawn to both the content, and the (perceived ) lower time commitment involved. Moreover, many of the ones I have talked to are not particularly interested in working in the UK after graduation, and are thus not as motivated to seek a placement.
Almost Done
Well those are your three options available during Term 3! Regardless of which option you choose, you will be required to complete a Skills Portfolio at the end. From my understanding, this will be a self-reflective report on what we've gained from the experiences and how these will help us going forward. If you haven't done them before, these self-reflection exercises can be extremely helpful, and are a great way to really understand how you have developed during your time at Aston.
When it comes time for you to choose your route, be sure to really put some thought into it! While some may be more fun than others, each offers its own set of pros and cons. No matter which one you choose, remember it is an opportunity to grow and learn which is why (I imagine) you are doing an MSc 🙂
If you have any questions feel free to ask in the comments below!
Thanks for reading.
Garet